Dog training is so important because it gives mental stimulation to a dog's life. It keeps the dog and the dog owner happy. As an owner, you must want your dog to be well behaved. A trained dog easily can cope up with different places and situations.
Five Valid Reasons For Training A Dog
The majority of the dogs don't have any formal training. Training can teach many qualities. Here are the 5 reasons for training-
1. Build A Positive Relationship
To build a positive relationship with your dog you need to know how the dog behaves and learn new things. Positive reinforcement can do this for you. It creates bonding between you and your dog because-
The training method influence positive behavior
It inspires the dog to do good deeds more
Positive training increase mutual trust instead of fear
The dogs become more tolerant after training
We are talking about positive reinforcement, not the dominance training method. The dogs learn to cope up with different situations.
2. Teach Life Skills
Domestic dogs usually don't have to face difficulties like their wild counterparts. Proper training can teach them about life skills and all other things.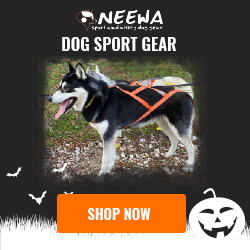 Training can save dogs from anxiety and stress
Dogs learn manners and skills during training
It will learn to entertain guests
The dog will learn how to integrate with the situations
The dog will learn to live in the home environment and keep everyone happy.
3. Make It Social
Domestic dogs need to be more social to live a healthy life for themselves and also for the owner. You will not be able to teach the dog everything without traditional training. The dog larn meany things-
Different environment, animals and people makes it more social
The dog will learn to cope up with peoples and physical touches
She will not feel uncomfortable among people and learn to keep her distance as well
It will learn to understand different social situations
The manner and skill a dog learn from training helps it to increase sociability.
4. Remedy For Bad Behaviours
The training also builds up a language of communication. It will increase the comfort and security between you and your dog. Thus, you can get a remedy for bad behaviors.
Negative behavior comes from a lack of understanding
Since the dogs are punished for an unwanted behavior, they naturally avoid it
Fixing bad behavior is a part of the training process
The dog learns to live with the home environment
During the training session, every action serves a purpose.
5. To Get A Loyal Friend
In the positive training method, you will get a loyal friend. You will be able to enjoy the companionship more.
During the training, the dog gets constructive guidelines
It increases the connection between the owner and the pet
The dog learns to make the right choice for her owner
It feels happy when the bonding increases
There is a popular misconception that positive trainers don't teach to dog staying away from bad behavior. The fact is bad behavior is reduced with demotivation. See- 10 Most Popular Dog Training Methods

(Visited 41 times, 1 visits today)
0