Are you looking for a dog trainer? In this article, I will try to explain how to choose the best trainer for your dog. First of all, you need to decide among two options-
A group training
Private session
Depending on the nature of your dog, you can choose any of them. Be sure that the trainer or, the training institution is good enough to train your dog. Let's focus on a few things-
A Good Reference
I am suggesting you consider reference as a positive influencing factor, not everything. People looking for a dog trainer like two of the site most- "My Veterinarian" and "Dog park". You can take references for dog trainers from anyone or, any website you trust.
Reference is one kind of spreading experience
To get an idea about a trainer you need to know the reaction of other people
So, consider the reaction and choose a suitable trainer.
Training of The Trainers
You need to know who trains the trainers. A single training session is not enough to be a good trainer. An experienced trainer who has had good training in his field can do better.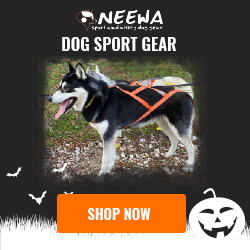 Dog training requires adequate knowledge and skills
Check the certificate or, previous training quality of the trainer
Don't focus on experience only
So, the learning experience of the trainer is really very essential to decide the quality he/she has.
The personality of The Trainer
The best trainers are knowledgeable and respectful at the same time. You can observe one or, two classes to decide.
A good trainer focuses on right and wrongdoing and corrects the wrong thing
Patience is an effective quality
Most of the people and their dogs must enjoy the class
You don't need to be the best friend of the trainer, but some good attitude and behavior with knowledge and quality are required.
What Do You Want To Learn?
Training, experience, personality, and all other qualities may not be effective if there is no relevance to your requirement. There are many types of dog training methods. The trainer needs to have experience in the required method.
You can expect good behavior training from an obedience trainer, not the best heel tricks
Positive reinforcement trainer will train the dog with positivity

Dominance training

can teach the dog to follow commands without fear
There may be a trainer who is expertise in many types of training methods. You need to contact the training institution or, the trainer to know about their expertise.
Important Questions: Mostly the main part of choosing a trainer can be completed over the telephone. You can ask them some questions and then make a shortlist of trainers and finally, you can choose the best one. We have made a list of question topics for you-
Training philosophy and previous experience
Why are they special and for which particular training?
Size of the common classes and special offers
Available demo class before sign up
Their references
A good trainer can make you feel happy and relieved. So, be selective and be happy.

(Visited 43 times, 1 visits today)
0