The dog training cost in 2020 varies according to the type of training and locations. The average dog training cost is $30 to $80 per class. Obedience training costs $200 to $600 and Bootcamp kennel training costs $500 to $1200 per week. Training for a service dog for protection may cost higher than average.
Group Dog Training Costs
Dog training service providers usually provide 8-week package training. It teaches positive reinforcement and communication basics to the dogs. Approximately $20-$25 costs per class. And $120-$600 in aggregate.
Group obedience training is a great choice for owners. So, you can happily send your dog to boarding. A  handover session is also run by the training company at the end of the course.
Always consult with the trainer so that you can make up for the missed classes. But, try to join all the classes. Missing a lesson is not a good idea.
Obedience Training Costs
Usually, private dog training costs $45 to $120 per session. Basically, some people like to know about the price per class. $1 to $2 per minute, a total of $45 to $50 per class.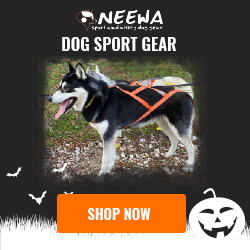 The price varies for the location, breed of the dog, age, and some other things. So, you have to consider all those things. Sometimes, you may need additional cost for training the dog.
You may need single dog training now. And group training later to train the puppy perfectly. In that case, the cost naturally rises. The cost is lower for group training. So, you can reduce the price by taking those group obedience training. A good trainer always observes the dog and provide the required guidance according to its behavior.
Professional Dog Training Costs
The two most popular professional dog trainers are Petco and Petsmart. Let's see their costs-
Petco Cost: Petco demand $109 for 6 weeks training period. You can get a discount from them sometimes. They teach all the basic dog commands. if you are lucky you can get an $80 course.
Petsmart Cost: On Petsmart, you will get a training course for $120(6 weeks). The price is slightly higher than Petco. There is a discounted price of $105 sometimes. They usually provide three stages of training-
Puppy
Intermediate
Advanced
Both Petco and Petsmart are well-known companies. They have a history and reputation.
Bootcamp Costs
Board and train costs higher than average. A Bootcamp can cost $45 to $75 per day. A week-long Bootcamp training cost nearly $1000. It takes less time to solve disobedience issues compared to other training methods. Dog owners like this method for that reason.
Service Dog Training
A service dog can work for a person with a disability. So, this kind of dog can help people a lot. Dogs can also give you mental support and protection. It needs special training which may cost more than other training. The training provider takes $120 per hour of training.
Trained dogs give mental and physical support to ill people. Here are some types of services dogs-
Therapy Dog
Protection Dog
Guide Dog
Hearing Dog
Search and Rescue Dog
The training price is $30 per session, and the whole training session costs nearly $1000. For a rescue dog, it is more than $3000(or, close to the amount).

(Visited 46 times, 1 visits today)
0