Are you looking for dog training courses to become a dog trainer?  We have researches available courses and make a shortlist. You can get a brief idea from here.
American Kennel Club(AKC), Certification Council For Professional Dog Training(CCPDT), Animal Behavior College(ABC), Animalhumanesociety, and Udemy Courses are the selected courses on our list. 
Let's see what they provide-
AKC Website For Dog Training
AKC is famous in America for dog training. The company was founded in 1884. The website provides great resources for dog training.  If you have any questions about dogs, the answer is on the website. Training, shopping, Sports, and events for puppies and a lot more interesting things are there.
You also can watch AKC tv 24/7 Roku, Amazon Fire TV or, Apple TV. We all know that all the breeds of dogs are not as good as a pet. There are some behavior problems usually found in some breeds. Basically, they provide a variety of breeds for you. So, there is plenty of options to choose from.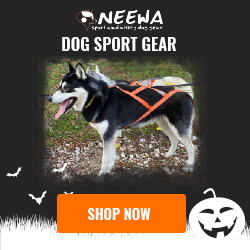 CCPDT Dog Training
CCPDT provides certification for dog training. There are some criteria to be eligible for the certification from CCPDT. You need to have-
(Condition for CPDT-KA)
300 hours of dog training experience
A signed statement from a certificate or, a veterinarian
Sign and file standard practice and code of ethics(pdf)
Sign and file our Least Intrusive, Minimally Aversive (LIMA) Effective Behavior Intervention(pdf)
You can have the facility from the USA and Canada. 180 multiple-choice questions will be there in the examination. There are different conditions for CPDT-KSA certification.
ABC Dog Training
Animal behavior college is a dog training school. Basically, you can be a dog trainer in 12 months by joining an online course from ABC. They promise to provide-
Proper Education
Practical Skills
Hands-on experience
Certificates
You can get a Per CPR and first aid certification and finally an ABCDT certificate. You can join the course from 50 states in the United States and Canadian provinces.
Animalhumanesociety Courses
Dog training is actually training for dog owners. So, you need to have an attractive personality to train the people and the dog. You should be patient and eager to teach.
Depending on your training philosophy and experience you can get jobs. Jobs are available in local training schools and businesses. AHS(animal-human society) provides a 3-month apprentice program. After completing the training period, the trainer will learn positive reinforcement and basic obedience skills.
Udemy Dog Training Courses
We all know that Udemy is famous for online courses. We found a wonderful course for training dogs. Basically, the course instructor is Sharon Bolt. More than 4000 students already enrolled in the course. So, you can expect something good from it.
The requirement is a strong desire or, previous experience of spending time with dogs.  Among 480 ratings it got almost 5 stars. So, you can trust the course and enroll there. The course includes- 5 hours of video, 4 articles, 10 resources to download, and lifetime access. So, I think it is a great idea to join any of the online courses now.
Read- Why Dog Training Is So Important?

(Visited 33 times, 1 visits today)
0