1 to 1 puppy training services are very popular because of their effectiveness. After analyzing dog training services we have made a list of the best five companies. Your dog can be the best version of itself regardless of its breed or, anything. It needs proper private training.
Petco
Petco is well known for dog and puppy training. Online dog training is also available. They care about the dog's health and wellness. Reward-based positive training is good for the puppy because it focuses on-
Social Health
Physical Health
Mental Health
They have a bunch of educated and experienced trainers. You can book a training class anytime. You can train in-store or, online. Dr. Alexandra Horowitz, Dr. Whitney Miller, DVM, MBA, DACVPM, and Dr. Andrew West are the member of pet wellness council.
Petsmart
This is also one of the best options to train your dog. Your dog can get relief from separation anxiety, a few training sessions required. You can choose between private training or, Bootcamp training class. See- How Much Dog Training Cost in 2020?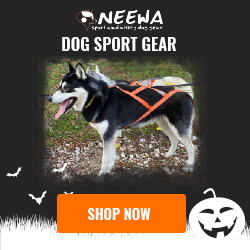 They have four types of training classes-
Puppy Training
Beginner Training
Intermediate Training
Advanced Training
You can take the same class again if you are not satisfied, retaking is free on Petsmart. Like other modern-day trainers, they also believe in positive reinforcement. Petsmart guarantee 100% satisfaction
Canine Solutions
Canine solutions provide 1 to 1 puppy training services at home or, school. They have a variety of packages for under 20 weeks of age and above 20 weeks or, 5 months of age.
Under 20 weeks-
Puppy Primer Package(costs $275-$375)
Dogs Over 20 weeks of Age-
Initial consultation at School- $140
Consultation at home- $180
Single Session- ($100-$140)
4 session Package($380-$460)
8 Session Package($720-$880)
Canine Solutions is serving since 2008. Apart from the above-mentioned packages, they also have other packages for dog training.
1.2.1 Dog Trainer
The name reflects the working principle. 1.2.1 dog trainer is best for one to one training. You can go to their service if you are looking for an expert. It is a UK based training institution. They provide a bunch of services and products such as
Dedicated 1 to 1 instruction
Obedience Training
Puppy Training
Behavioral Problem Solving
Fun Tricks
Field Work Training etc.
We already mentioned in our previous blog posts that experienced trainers are required. Read- Looking For A dog Trainer- Know How To Choose. Reward-based training always works better to convert the dog into your best friend. Since the site is UK based. So, you obviously can choose their service if you are in the UK.
Pet Station
To be successful in training Pet Solution to try to understand the type and nature of your dog and design their concept of training according to it. They promised to convert your dog to the best version of itself.
They provide training evaluation sessions to understand you and your dog. Then they decide which training is the best for you to choose. It cost $50 to start the evaluation session. Plenty of options available-
Board and training
Puppies and Parents Class
Private session etc
You can fill the form on their home page and get more information about them.

(Visited 25 times, 1 visits today)
0